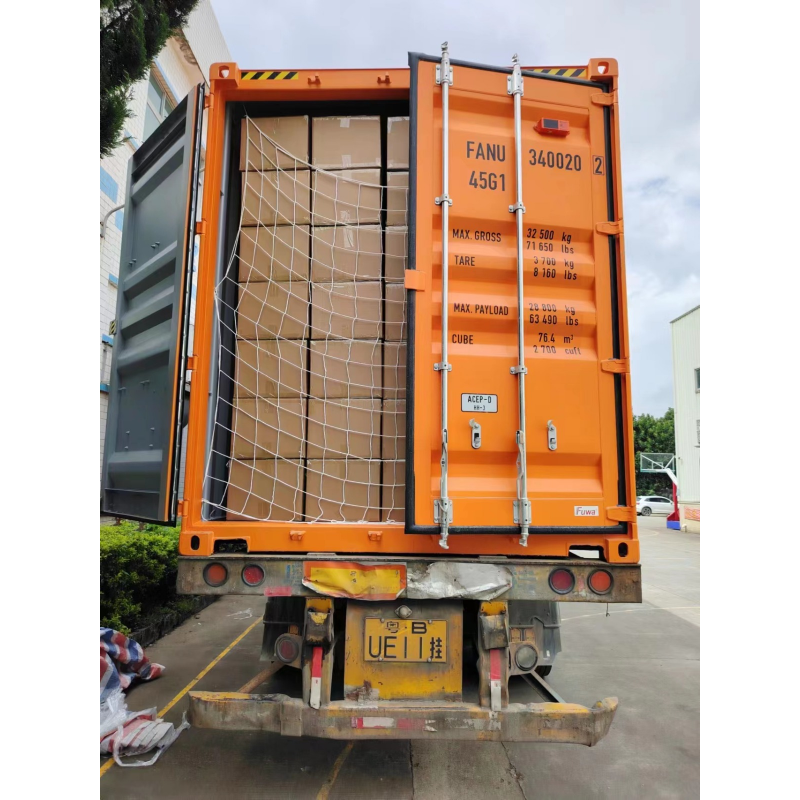 Take a look at what the next steps are now that the production is finished, revisit GenCon, see what you can look forward to at Essen SPIEL, and more.
Dear Valued Backers,
We trust this message finds you in good health and high spirits!
We come bearing exciting news on various fronts:
Production finished & Shipping information
Apocalypse Production Proof unboxing videos by King of Average and Herr der Spiele
Look back at GenCon
Meet us at Essen SPIEL 23, Hall 3, Booth 3E124, and sign up for demo sessions
New Giveaway – Join the community discussion here
Production is finished!
First and foremost, it's time to pop the champagne (or not) and celebrate the successful culmination of the entire production process. This milestone marks the conclusion of not one, but two significant projects: Apocalypse and Language Reprint for our Spanish, French, and German-speaking supporters.
So, let me try to break it down here (detailed information below):
English Wave 2 (Apocalypse)
USA: Riders are getting shipped this week, other Apocalypse products shipped already
EU: Being loaded on ships this week and getting shipped next week
Asia / Australia: Being shipped this week.
Language Wave 1 (Language CoD Core)
All languages are being loaded this week, and shipped next week with Apocalypse.
Shipping Details
USA: We're thrilled to share that our manufacturing partner, Eastar, has informed us that the Riders are currently being loaded onto containers in China, while all other Apocalypse-related products are already en route to the United States. Anticipate a transit period of approximately 3-4 weeks for these shipments to reach North America.
EU + Rest of World: As for the Language Reprint for Chronicles of Drunagor (CoD), we are actively awaiting the arrival of containers, which we anticipate will occur by week's end. Once they're here, we'll be swiftly loading all Apocalypse and CoD Reprint products, commencing their journey to Europe. After boarding the ship, we project a 5-week voyage to the port, followed by a brief transit to our distribution hub in Germany. The German hub will also fulfill pledges that fall in the ROW (Rest of World) shipping regions.
Asia + Australia: For our backers in Asia and Australia, expect the hub to receive your items by the first week of October, ensuring a timely delivery.
In the coming weeks, we'll publish a comprehensive chart to help you track the progress of your deliveries, ensuring transparency every step of the way.
Apocalypse Production Proof Unboxing
Now that we've covered the preliminaries, we're excited to unveil the Production Proof that we were able to provide to Michael King (US) and Marcel Torz (Germany). They will be creating videos in their respective language to showcase the Apocalypse products to our backers, starting with an unboxing video that you can watch while the games are en route to you.
It's worth noting that both reviewers are actively collaborating with us, so make sure to subscribe to their channel to stay up-to-date and not miss any exciting updates!
GenCon
This GenCon was undeniably our best one yet! It marked a significant milestone as CGS had the privilege of hosting a booth for the very first time, welcoming our backers, friends, community members, and partners.
I won't sugarcoat it; it was an intense experience, but that intensity resonated deeply with our team. We didn't have a spare minute as we engaged with backers, showcased Apocalypse, introduced folks to Beaver Creek, and connected with families. The valuable feedback we received from those who played Apocalypse and Dante, combined with the profound experience of it all reaffirmed why we do what we do.
Ultimately, our purpose is to develop products that unite our community, allowing people to come together and embark on a shared story or adventure with those they cherish or need in their lives. Witnessing the exchange of ideas, observing families delighting in our games, and hearing stories of a father playing Drunagor with his son across the country via webcam – these are the moments that drive us forward. This is why we're here, and this is why we're committed to constant improvement, all for the sake of our incredible community. We're immensely proud to have earned your trust and to stand together, transforming ideas into remarkable products that create unforgettable moments. Thank you from the depths of our hearts for your unwavering support.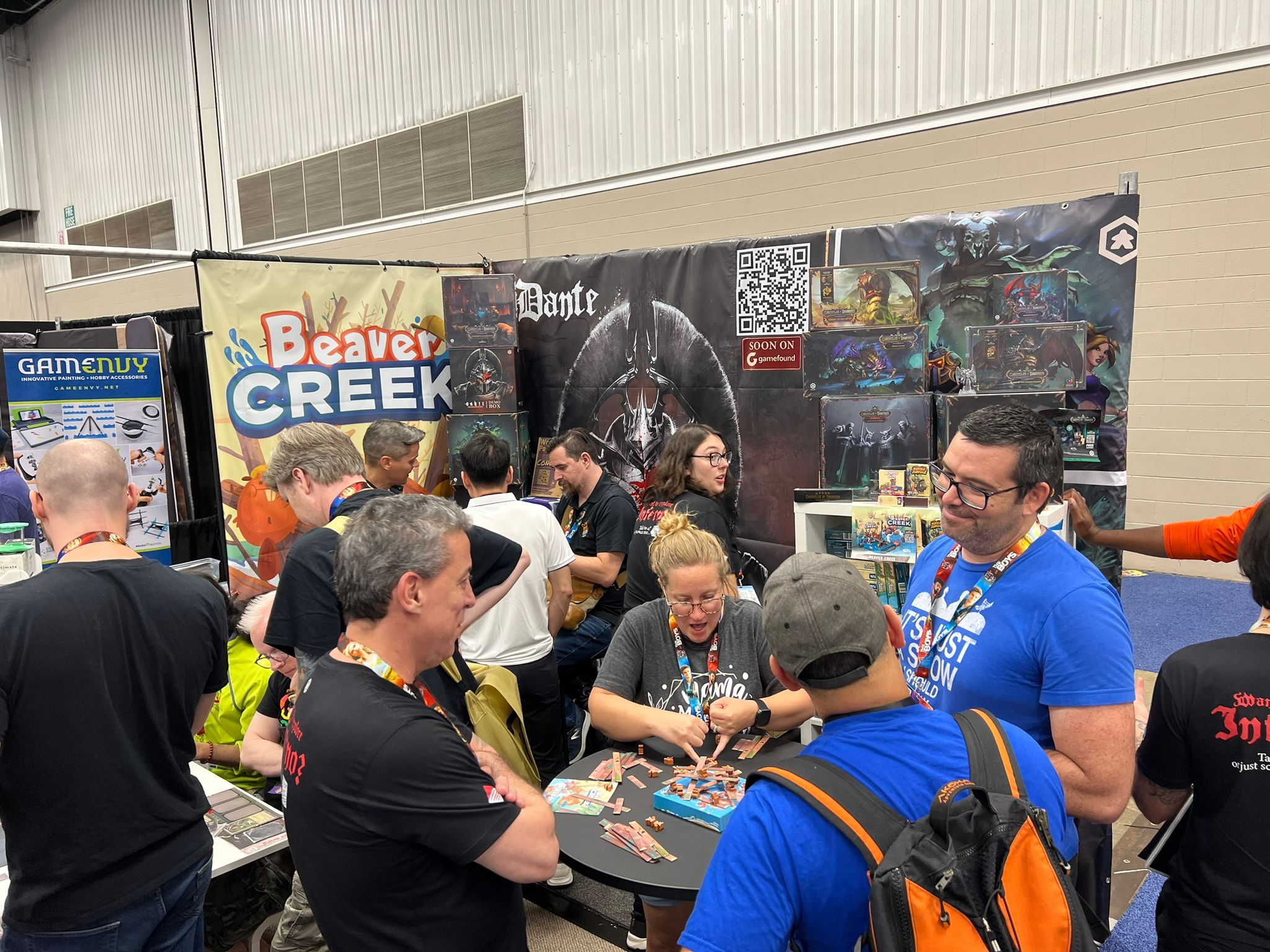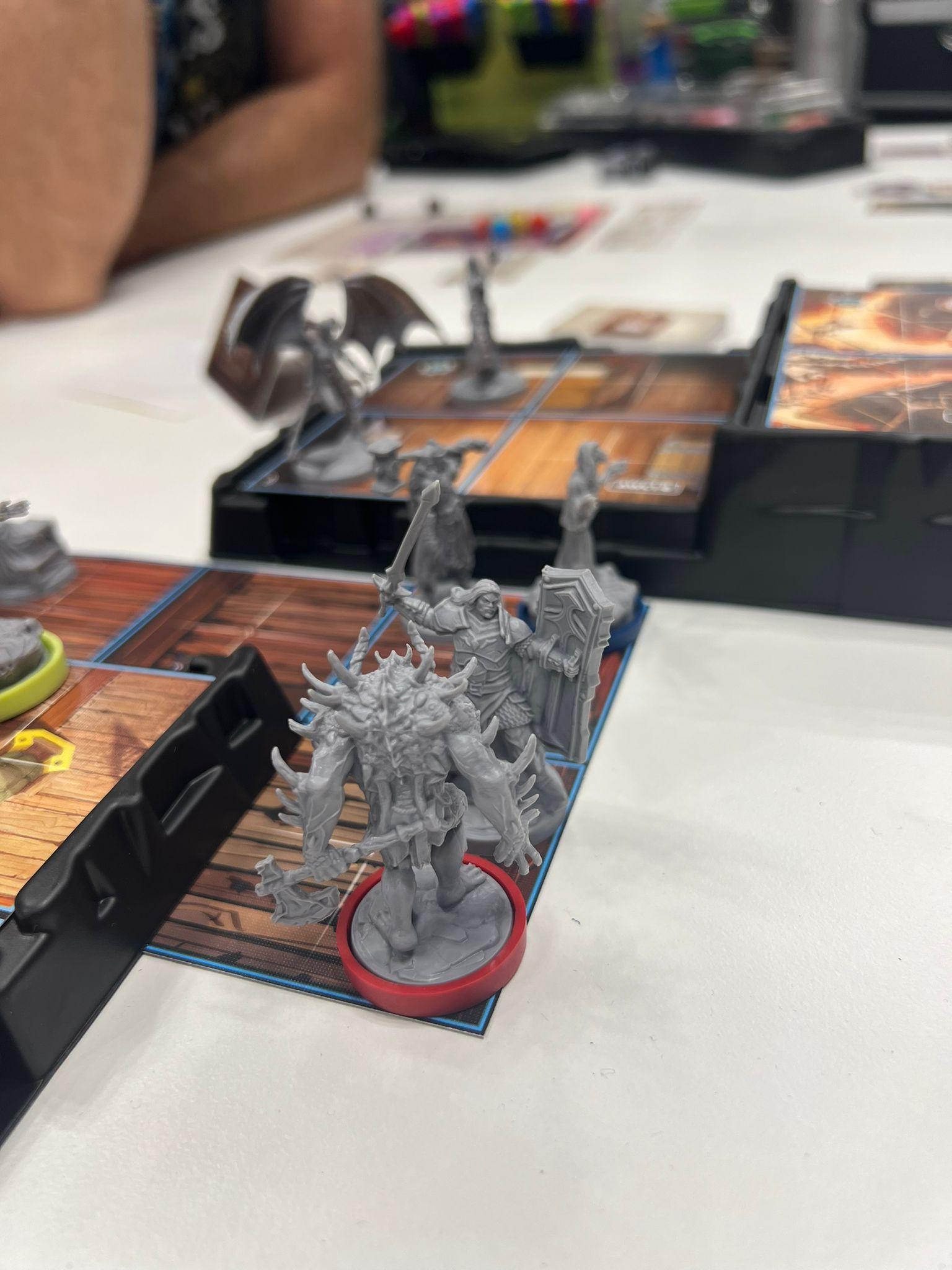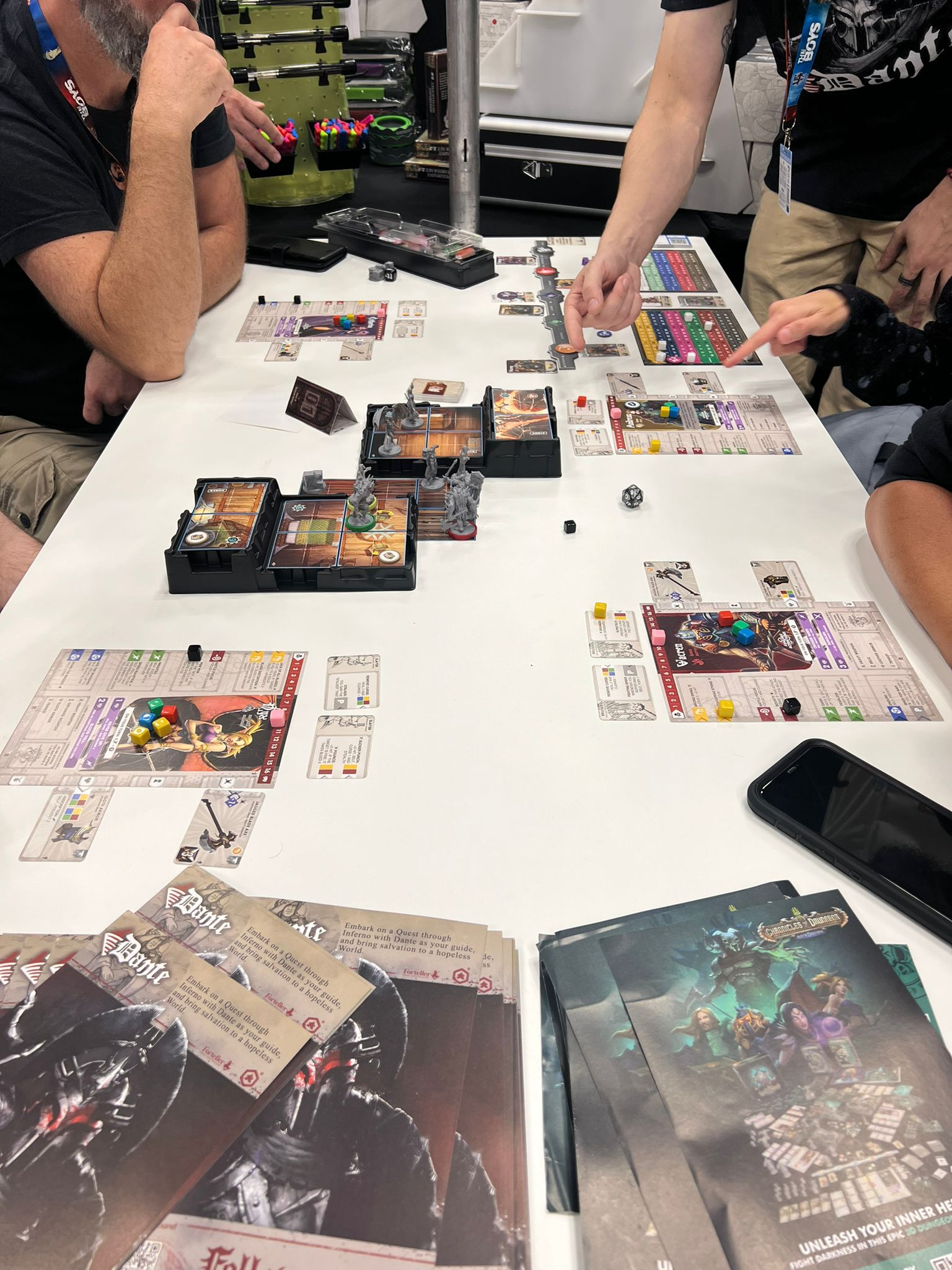 Essen SPIEL 2023 Preview (Booth 3E124)
Now, looking ahead, we're gearing up for our next event: Spiel 2023. We're excited to invite you to our booth in Hall 3 – 3E124, where we'll have a plethora of fun activities lined up for those who drop by. We'll be offering demo sessions for Awakenings (Apocalypse Backers Campaign), Dante, and Beaver Creek (a family game that FourFun Games, our sister company produced – fun, fast for friends and family).
Sign up for Dante and Awakenings sessions. Hurry, as spots for both German and English sessions are limited. You'll have the chance to explore Apocalypse products, marvel at intricate miniatures, and perhaps even admire painted minis that German artists Tobias and Heiko are preparing for us. We have included a sneak peek of their progress to give you a glimpse of what to expect. All the minis are sourced from the production proof we had with Andreas.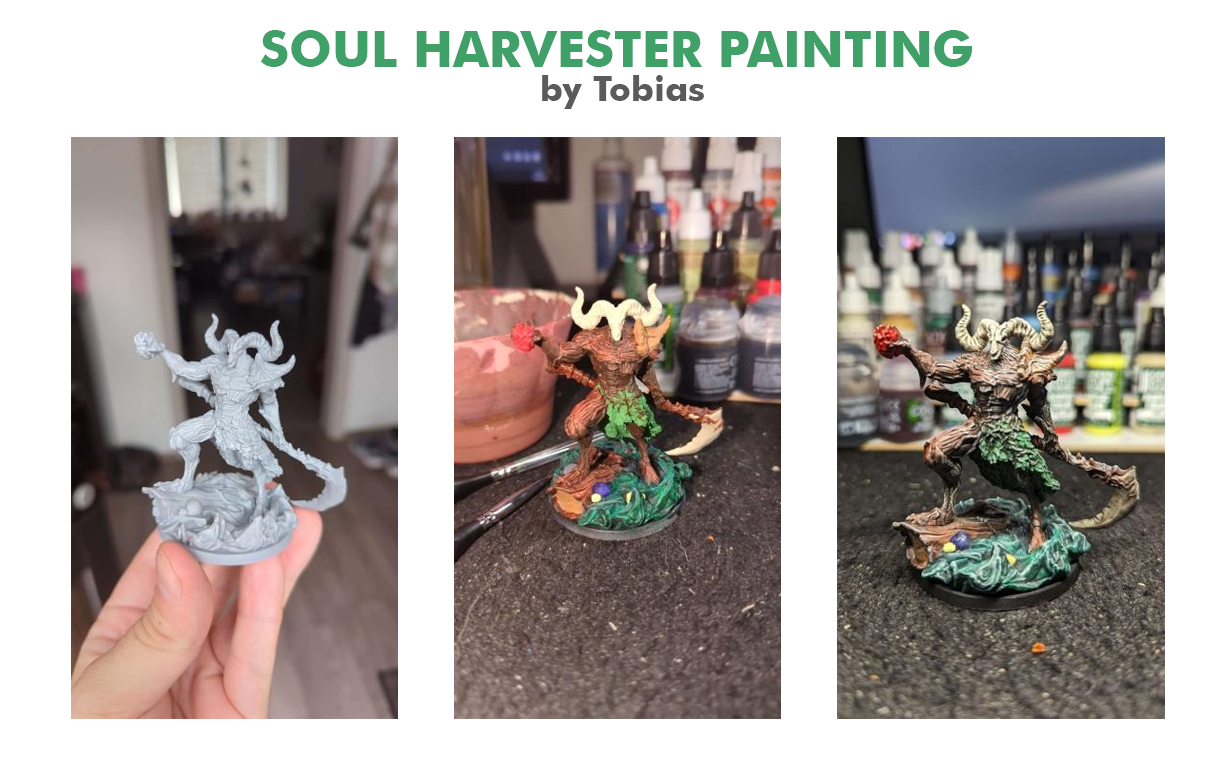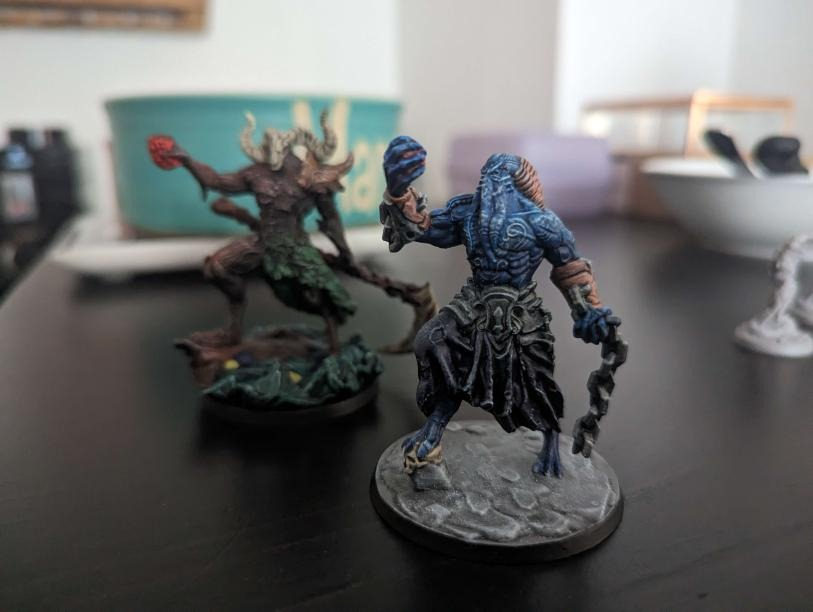 Additionally, you'll get to acquaint yourself with Dante, our exciting new project, chat with the developers, and maybe even have a game session with some well-known reviewers like Marcel and Michael King (I didn't ask them, but maybe?). Doesn't that sound like a blast? We understand that not everyone can make it, but for those who can, please swing by our booth. Come, pay us a visit, and engage in a conversation – we'd love to hear your thoughts and share in some quality discussions. Let's make it an unforgettable experience together!
New Giveaway
In the previous giveaway, we asked about your thoughts on storytelling, and it was amazing to see that a large part of the community shared their opinions. We are incredibly happy that we are able to communicate with you like this, as it provides us with amazing feedback. Take a look at the link below to see the results of the previous giveaway:
In a new giveaway, we'd love to hear your thoughts on crowdfunding updates! What do you like to read about? Do you even read them? Which crowdfunding campaign was the most fun for you? Join the new discussion and let us and others from the community know! As a thank you, we will give away a pledge from the upcoming Dante campaign to one random person who participates.
Previous giveaway winners
The winners of the previous two giveaways are João O. and Adam T. Please check your email (including the spam folders) for a message from Rick, or get in touch with us directly at customerservice@wearecgs.com
Finally, we want to express our heartfelt gratitude for your unwavering patience and support. We sincerely hope you thoroughly enjoy the game that we've poured our hearts and souls into creating for all of you.
Stay tuned for more exciting updates, and thank you once again for being a vital part of our journey. In the meantime, have a fantastic week, and don't miss the chance to sign up for Spiel.
Sincerely,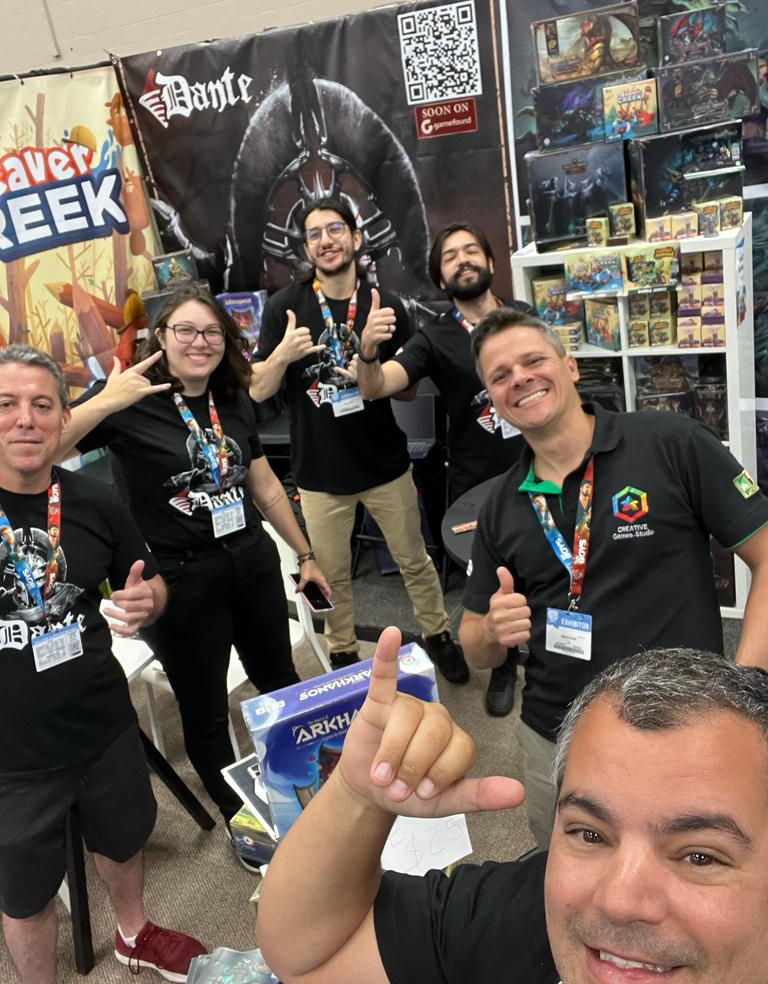 Team CGS.